Most of us, male or female, are fairly diligent about using a cleanser to clean our skin. So how do these cleansers affect our skin cells? Good news! Skin Cleansers will help prevent acne, clear up acne, and improve poor skin.
Your skin is the largest organ in your body, yet it seems to be the one we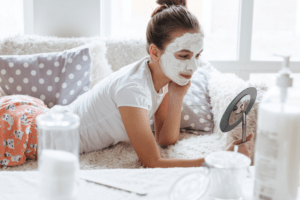 most neglect. It gets exposed to the elements all day long, yet we seem to spend the least amount of time keeping it healthy. The minute you begin taking care of your skin by proper cleansing and nourishment, it will thank you by providing a healthy glow that will make you look younger and feel great. Properly cared for skin is also less prone to acne breakouts because you are keeping the pores clean. To find a good cleanser you will need to determine your skin type.  Then choose a cleanser that is right for your skin type. You may have to try a few different products until you find one that your skin responds well to. Initially it is best to purchase the smallest quantity you can, in case you need to need to choose a different cleanser you. Once you find that product, don't change. By the way, soap is not considered a skin cleanser, at least not for your face.
True cleansers contain oil, water, and surfactants. The oil dissolves oil on your face, the surfactants dissolve and remove dirt, and pollutants. The trick is to find a cleanser that has the right amount of oil for your skin type. Too much oil will cause your pores to become plugged and could result in an acne breakout. Too little oil can cause dry itchy patches. Most cleansers have clear labeling, listing the ingredients in detail. So read before you buy, then you will be better able to choose a good match for your skin type. There are many good products on the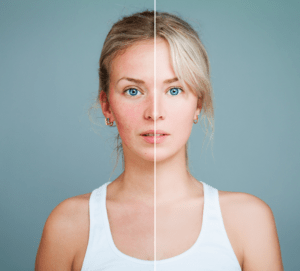 market for every skin type. If you are unsure about the product best suited to your skin, speak to a cosmetologist. Use your cleanser both morning and evening. If you've done a proper cleanse in the evening you will only need a quick cleanser wash in the morning. Your evening cleanse is the most important!
You only need a small amount of cleanser to clean the entire face – a dab about the size of a dime will do. Mix with warm water and apply in gentle circular motions. This will lift and remove all the debris on your skin and unclog pores. When you have finished cleansing rinse with warm water.
Put your skin on the top of the priority list. Take good care of it and it will reward you with years of beautiful, younger looking skin!