When you've had a full and exhausting day, it's easy to decide to just go straight to bed and not bother about taking off your makeup at all. Sometimes, you'll be tempted to just wash your face and that's it. However, skincare experts say that you should place as much effort on your nightly ritual as your morning routine. If you take your bedtime routine right, your chances of enjoying radiant and glowing skin when you wake up the next day becomes greater.
While you sleep, the skin takes the opportunity to repair itself and regenerate while you are at rest. While you don't really need to do anything special for this restorative phase to happen, because it naturally occurs, you still have to give your skin the chance to repair itself in the most ideal environment.
We at ComplexionByDesign gathered some tips on how to take care of your skin at night, based on your skin type. There are easy to follow, we promise.
Remove the dirt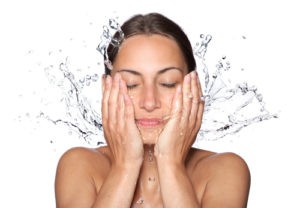 The easiest and most crucial part of your bedtime skincare regimen is cleansing. You can use a beauty soap or a cleansing milk. If you're really that tired, you can also apply micellar water, which you don't have to rinse off.
If you have normal skin, you can use a gentle face cleanser with lukewarm water to get rid of dirt and excess oil that has accumulated through the day. If you have oily skin, you will need a cleansing agent that will get rid of impurities from your pores. Those with dry skin should use only the mildest cleaning products; otherwise, your skin will be even drier. For those with sensitive skin, a non-comedogenic and milky cleanser specially formulated for your skin type is best.
Nourish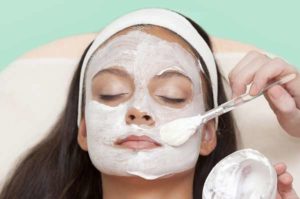 Even if your skin isn't irritated, you still need to complete the whole regimen, especially if you have large pores and fine lines. For those with normal skin, a good way to hydrate would be a mask that specifically targets these problems. If you have oily skin, a product with retinol is recommended. For dry skin, you will need to lock the moisture in using an overnight mask or a moisturizing serum. If you have sensitive skin, vitamin C solutions with antioxidant properties will leave your skin glowing.
Moisturize while you rest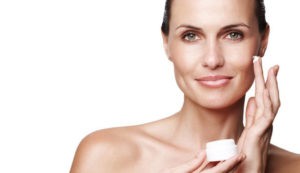 Glowing skin upon waking up is the main goal. That's why after cleansing and toning, you have to moisturize. Those with normal skin will need a product that contains Vitamin A and C, peptides and retinol. If you have oily skin, a very light moisturizer after applying pro-retinol will suffice. Those with dry skin will need a light evening moisturizer. However, if your mask already carries a very rich formula, then you can stop at step 2. Finally, if you have sensitive skin, you will need a non-irritating mask that fights dryness and flakiness.
Brighten your eyes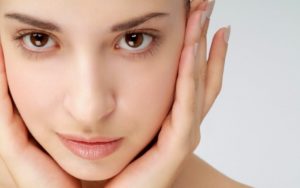 Your skin may be glowing but if your eyes look extremely tired, then you will still look exhausted. The key to an overall radiant face is to look vibrant and alive. This means including your eye care in your nightly skincare ritual. Dermatologists recommend creams or gels that will keep your under eye area hydrated.
Finally, beyond the products you use, the basic principle to waking up bright-eyed and looking super fresh is to be actually rested. Be sure you get your 7 to 8 hours of sleep.